Safety Glasses
---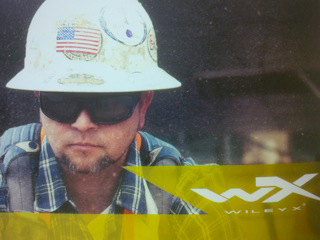 Superior service plays a main role at Ace Optical. We believe it is important to treat everyone the way we would like to be treated. We feature Titmus® safety frames, which are engineered for industrial safety applications. These frames do not simply copy dress eyewear, they are designed for fashion, but engineered to perform to ANSI specifications. Titmus® frames comply with the ANSI Z87.1- 2003 Standard for Occupational and Educational Personal Eye and Face Protection Devices. This standard is the highest level of safety in our industry, and OSHA even uses the ANSI standard as a guideline in its regulatory policies.
An important component of all safety eyewear programs are prescription safety eyeglasses. If you have employees who require safety glasses outfitted with a prescription in them, Ace Optical is your best resource to finding an optimal solution. Since the 1940s, Ace Optical has been providing safety eyeglasses for local industries, small businesses, and individual customers.
We can set up a program for your company; we can fill your doctor's current prescription or call our office at 740-283-2461 to set up an eye exam with our Independent Doctor of Optometry. Call today and take the first step in protecting your eyesight on the job.