About Us
---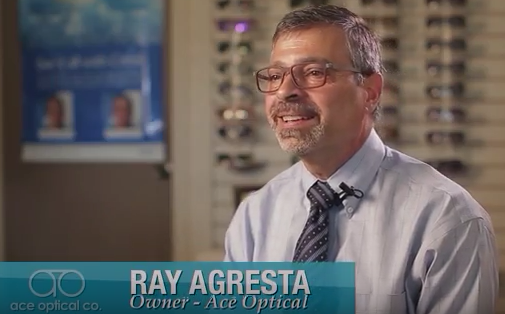 My father, Raymond A. Agresta, founded the Ace Optical Company in the 1940s. It was a wholesale-only optical lab that manufactured eyeglasses for most of the eye doctors and many industrial companies in the area.
In 1979, I joined him just as a major transformation in the optical industry began to take shape. Many optical chain stores started to develop throughout the country. Getting your eyes examined and then purchasing them from your local doctor was no longer the only option for eyeglass wearers. Today, the consumer has many options when it comes to purchasing new eyeglasses, and we believe that Ace Optical is one of the better choices.
You can visit your favorite eye doctor, and bring your prescription in for glasses or contact lens, or we have an independent doctor of optometry if you are in need of one. I have been recognized as an honored Fellow Member of the Opticians Association of America, a Fellow of the National Academy of Opticianry for more than 30 years, and licensed by the State of Ohio Optical Dispensers Board.
I promise you that we will provide you with superior service, and we believe it is important to treat everyone the way we would like to be treated. Join our growing list of satisfied customers by purchasing your next pair of eyeglasses at Ace Optical; I care.