Products

---
Crizal

Why settle for regular eyeglass lenses when you can have Crizal®? Crizal® lenses out-perform regular lenses by helping you to see better, feel better, and actually look better when you are wearing your glasses.
These virtually invisible lenses are extremely durable, scratch resistant, and easy to clean.State-of-the-art, no-glare properties are combined with double-sided scratch resistance and a finish that repels water.
Crizal® lenses eliminate reflections that cause eyestrain and fatigue, especially from fluorescent lighting and computer screens. They resist dirt and smudges, so you do not have to clean them as often.With Crizal®, you not only look better-you feel better, too.
---
Transitions

Transitions® lenses: the most convenient way to help you see better today… and tomorrow.
Transitions® lenses are the ideal everyday choice for healthy sight. They are clear indoors and at night. Outdoors, they automatically darken as light conditions change. They provide visual comfort and enhance visual quality, helping you to see better today. And like sunblock protects your skin, Transitions® lenses block 100% of harmful UVA and UVB rays helping to protect the health and wellness of your eyes so you can see better tomorrow too.
Transitions® lenses. Healthy sight in every light.
---
Varilux Physio

With Varilux© Physio©, Varilux© brings the corrective power of wavefront, similar to the technology used in laser surgery, to progressive lenses.
After years of research, Varilux© has developed an innovative design and–which literally corrects progressive manufacturing process–W.A.V.E. Technology vision to deliver the sharpest progressive vision. Sharp vision has two key components: Visual acuity and contrast sensitivity. By dramatically reducing or eliminating higher order aberrations, Varilux© Physio© delivers an improvement in contrast sensitivity–the ability to see visual details and colors–by up to 30%. Varilux© Physio©o is the only lens proven to increase contrast sensitivity in all fields of vision. Varilux© Physio© improves contrast sensitivity by helping patients in day to day situations as:
Driving at night
Reading the newspaper
Experiencing the vivid colors in a bouquet of flowers
The result is an advanced general-purpose lens that delivers unsurpassed progressive performance to all presbyopes. Bring patients even closer to "real world" vision with optimal clarity, depth and dimension with Varilux© Physio©.
---
Wiley X

Wiley X is a world leader in research, and development for protective safety and sun-wear for military, law enforcement and civilian markets. They have become standard issue with the FBI, DEA, Army Rangers, Navy SEALs and other elite Special Forces around the world. Great for motorcycling, shooting, fishing, biking, along with other sports activities.
Most Wiley X models can be fitted with prescription. Visit www.wileyx.com, then call Ace Optical for details at (740) 283-2461.
Brands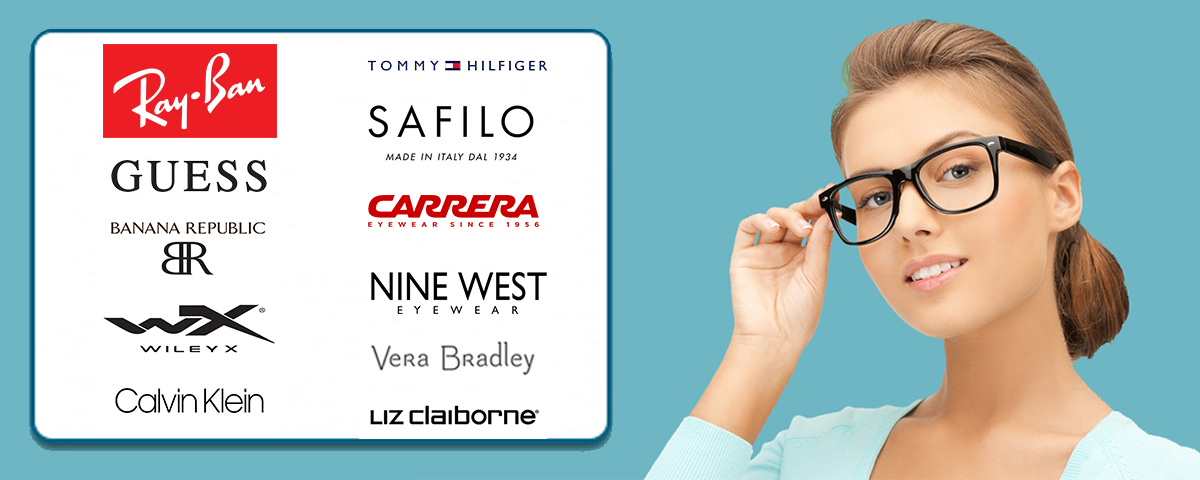 At Ace Optical, we have a large variety of name brand frames, including Ray-Ban, Banana Republic, Guess, Tommy Hilfiger, Calvin Klein, Wiley X, Vera Bradley, Carrera, Safilo, Nine West and Liz Claiborne.